TOA Malaysia Office Closure Notice for Christmas & New Year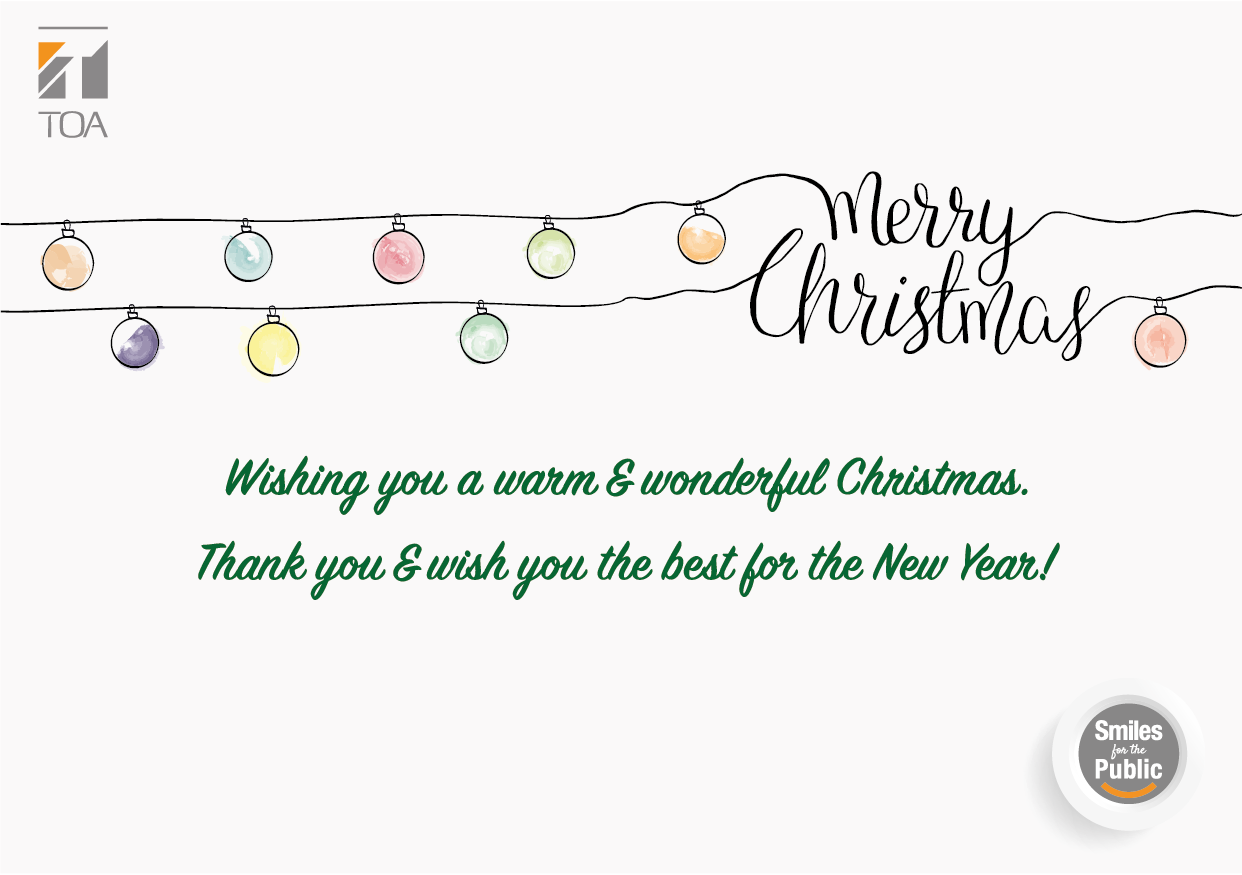 We wish you a Merry Christmas and a peaceful & prosperous New Year.
May your holidays and New Year be filled with joy.

Please be informed that TOA Malaysia will be closed on,
- 25th December, 2019 (Wednesday)
- 31st December, 2019 & 1st January, 2020 (Tuesday & Wednesday)

Merry Christmas & Happy New Year!